Advantages of Having a Carfax Available
Posted Wednesday, Aug 09, 2023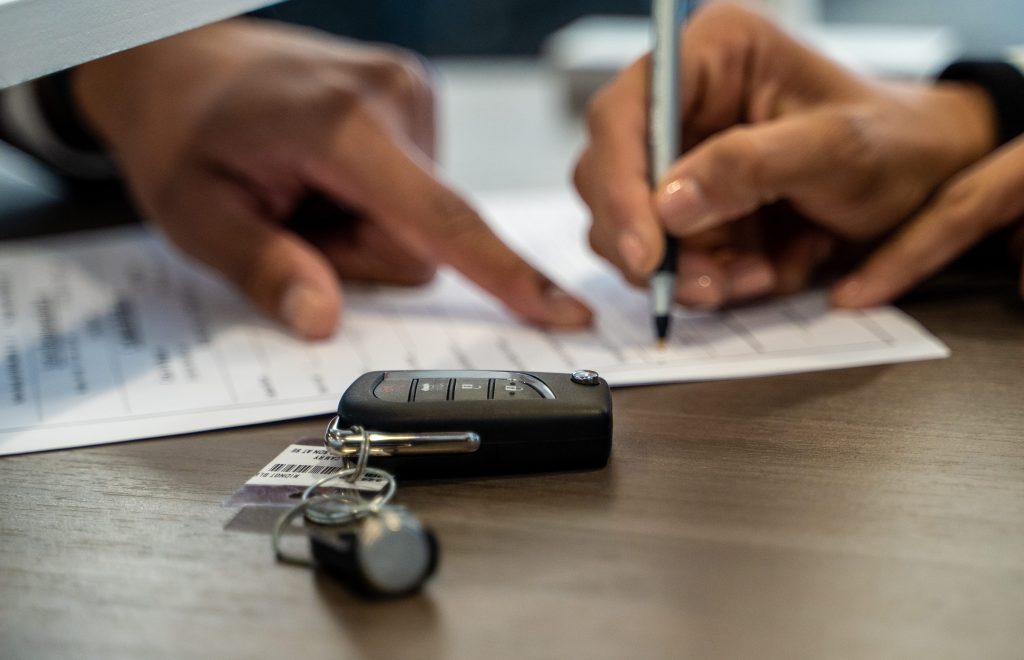 With prices scraping rock bottom, it has never been a better time to buy a car, a used one, that is. However, the idea of purchasing a used car at the dealership often makes people wonder if they will find a car that's up to scratch. Well, the good news is you can find some great vehicles at used car dealerships; just make sure you ask for a comprehensive CARFAX available report when you do.
What is a CARFAX Report?
You've probably heard that you can receive a free CARFAX report, but do you know how to acquire one? Fortunately, they are fairly simple to get. Reputable used car dealerships such as Royal Auto Dealer in Los Angeles usually incorporate the report with their online vehicle listings. In this way, they have covered the CARFAX Report cost on your behalf in order to facilitate faster sales. If you opt to receive the report on your own, there will be a nominal fee for the service.
Basically, what you will get in a CARFAX report for the vehicle is basic information that's publicly available, but the owner or dealership might keep it from you, especially if the vehicle has undergone any serious repair work or has been in an accident.
A CARFAX report can be a valuable resource once you have found a vehicle that you are interested in at the used car dealership. Consider creating a free CARFAX Car Care account to examine and track the service history of your car. You may also set up notifications for recalls and when your next service is due.
In this way, a CARFAX report is a vital tool for ensuring a smooth used car transaction without any surprises for the buyer. While asking for a CARFAX report for a vehicle at a used car dealership is the right move, it
is not, however, to be considered as a replacement for having the automobile examined by a certified mechanic or taking the car out on a test drive before you purchase the vehicle.
A CARFAX report, a thorough examination of the vehicle, and a test drive all work together to ensure you get a good deal at the used car dealership.
Information in a CARFAX Report
A CARFAX report will provide you with various information on the used vehicle that you are interested in. This information includes the following:
Missing Registration
If an automobile has been unregistered or uninsured for an extended length of time, it is likely that it has been sitting someplace. The best-case scenario is that it was carefully kept in a climate-controlled location and was operated every few months to maintain the engine oiled.
Unfortunately, automobiles that have been sitting for a long time are often kept and cared for poorly. It goes without saying that long durations of sitting in one place can be taxing on vehicles. For instance, fuel lines may harden up, brakes can get corroded, and engines can seize.
If the used car dealership claims that the vehicle was not used much and was just "sitting" in the garage, then you should inquire as to why the vehicle was sitting. Sometimes this is due to the automobile being a seasonal vehicle, and other times it is due to being unroadworthy. You don't want to get stuck with that last one.
The Title Status
Checking the title status of the vehicle that you are interested in is also another important piece of information that is provided in the CARFAX report. Vehicle reports that include the words "insurance loss" or "salvage" should be avoided at all costs. This indicates that after a serious accident, the insurance company decided that the automobile was not worth repairing and sold it for scrap. Finally, ensure that the title is free of liens and in the name of the seller (or dealership).
(One, Two) Many Owners
If a used vehicle has had several owners in a short period of time, it may indicate that prior owners had too many difficulties with the vehicle and simply passed their problems on to someone else (who wouldn't?). It's also possible that you're looking for a brand and model that appeals to short-term purchasers, such as a sporty coupe or some other "seasonal" car.
In any case, any vehicle that's swiftly changing hands may have suffered from a lack of maintenance since owners may not want to spend much on it. Regardless of how many owners a vehicle has had, you will find all the information in the CARFAX report, including their names, length of ownership, and where it was registered at the time of their purchase, including the odometer reading.
Damage Report
Now, for the reason we're all here. The CARFAX Damage Report is the section that provides you with information on if the vehicle has been in an accident or not. A green mark means you're all clear, but a yellow warning sign is an indicator that some damage or an accident has been reported.
Check the Date
Another quick tip to roll off with. Always check the date of the CARFAX report. Needless to say, the report date should not be older than a few days. Anything older, and there could possibly be some repair or maintenance work that's not on the report. If you're starting blankly at the CARFAX report right now, the date is under the main scorecard and also inside the "Buyback Guarantee" section.
Royal Auto Dealer - Los Angeles has an impressive lineup of vehicles in their inventory which ranges from sedans to SUVs and everything in between. The exceptional quality of the vehicles, along with flexible financing options, make them the go-to choice for folks looking to strike a great deal at the used car dealership. Furthermore, the availability of a detailed CARFAX available report ensures that you get complete satisfaction with your purchase.