Best Commuter Cars for Your Money
Posted Monday, Jul 31, 2023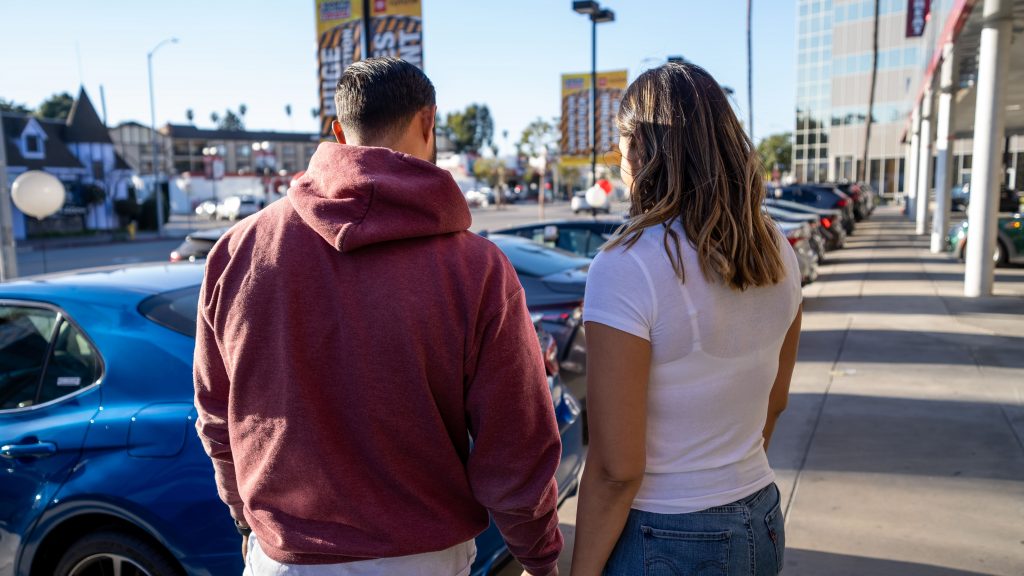 The daily commute to and from work can do a number on your back (and your car). If you spend long hours in your car, then it's time to invest in a commuter car that's not only economical but will prolong the life span of your current vehicle. Investing in a commuter car also makes sense if you are a proud owner of a gas-guzzling SUV, which doesn't do much in savings when it comes to fuel consumption. Regardless of the reason why you choose a second car, you will want to choose from the best commuter cars in town that will help you survive long drives. 
Honda HR-V 
The Honda HR-V is the car for you if you need something that can serve as a functional family machine on weekends while still doing the hectic weekly commute. Its higher-than-a-hatchback seating provides superb visibility, while the e: HEV hybrid powertrain enables up to 52.3mpg combined and plenty of zero-emissions driving. 
Toyota Camry 
Another automobile that might be a smart alternative for commuting to and from work is the Toyota Camry. You'll like that Camry has excellent ride quality, an elegant appearance, and enough room for you to keep all your items on any lengthy journey. 
The Camry boasts a strong engine for everyday driving and is one of the most fuel-efficient in its class, in addition to its superb looks and size. The Camry also does especially well on long commutes. Given its smooth ride and pleasant interior, it's no wonder that the Toyota Camry is consistently one of Toyota's best-selling cars. 
Toyota Corolla 
You simply can't go wrong with the Corolla. The trusty commuter is the go-to option for many folks looking for a reliable and comfortable ride to and from work that's also easy on the pockets. The Toyota Corolla is a dependable car with a pleasant cabin, excellent fuel efficiency, and user-friendly safety systems; it has gained a reputation for safety. 
Its inside is comfortable and roomy, and it provides a smooth ride that makes lengthy travels much more bearable. Up to ten airbags give you a sense of safety that's difficult to compare with other vehicles at the same price point, and that's just one of the many intelligent safety features that the Corolla packs. Apart from the great features and smooth driving experience, the Corolla is consistently ranked as a cost-effective vehicle, which is the only icing on the cake. 
Kia Soul 
The Kia Soul lives up to the hype. The Kia Soul is an economical SUV with a 4-star NHTSA safety certification. It has a small turning radius, making it an excellent choice for navigating congested city streets. A connected infotainment system, an astonishing variety of safety technology, and a superb sound system are among its top features. It provides peace of mind for everyone with optional sophisticated safety features like lane departure warning and electronic stability control, along with plenty of other features that make long commutes to work bearable.  
BMW 118i 
The BMW 118i should be ideal for commuters who want a sporty-looking vehicle. The 118i is a fantastic commuting car for individuals who prefer a touch of distinction in their lives. Its 1.5-litre 3-cylinder engine is modest but powerful, so while it may appear little in a spacious, luxury hatchback, its 136hp easily moves the 1 Series around. It also saves gasoline, and you also get a Live Cockpit Professional interior which is fun and keeps you company, especially during those long commutes to and from work. 
Subaru Forester 
The Subaru Forester packs a punch, which is why it makes it to the best commuter cars list and any best vehicle list out there, and we can prove it. Subarus are well-known for their dependability and robust safety features, making them ideal family vehicles.  
Because of cutting-edge features such as blind-spot recognition, front and rear collision mitigation, and stability control, you get complete peace of mind. The Subaru Forester boasts a flawless 5-star safety rating from the NHTSA, which is also nice to know. The Forester comes standard with all-wheel drive and performs admirably off-road, making it suitable for the occasional outdoor getaway. 
Audi A5 
You may be wondering what's an Audi A5 Sportback is doing on this list. Two reasons: we just like the name, and it's a great commuter vehicle for so many reasons. The A5 Sportback has a sleeker, more appealing shape than the A4 saloon but almost as much headroom. There is a large variety available, including the eco-focused Ultra, with a modern look and exceptional interior.  
You could also go with the 2.0-liter TDI S Line variant, which is a good fit for most people's needs; all-wheel drive is available, but we'd prioritize amenities like Traffic Jam Assist since you won't be off-roading on a commuter car. In case you were wondering, massage chairs are another option worth considering for extended commutes. 
Newer electric vehicles may frequently get 40 miles per gallon or higher. That is far better than a pickup that gets 16 MPG. A smaller sedan may also be a smart choice for city driving. It's considerably easier to drive a compact automobile in tight parking places or parallel parking on streets. 
If you've been scoping the web for a reliable commuter car, then you're going to find the best commuter cars for your money at Royal Auto Dealer - Los Angeles. The dealership has years of experience in delivering reliable vehicles at an affordable price and has an extensive inventory of vehicles that's constantly being updated to ensure you are able to find the perfect commuter car for your needs.