How to Buy Quality Cars in Easy Steps?
Posted Friday, Jul 14, 2023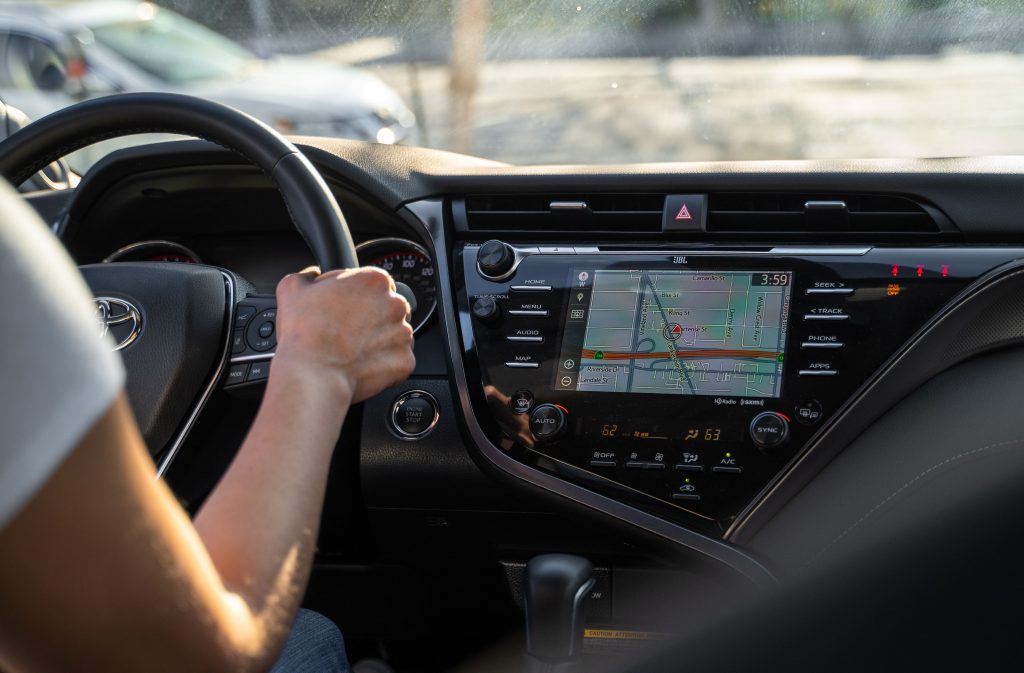 Planning to buy a quality car from the used car market? We can relate to the rollercoaster of thoughts you might be having. Buying a pre-owned vehicle is more challenging than it seems. Yes, you can get pre-approved and get your hands on your desired car, but there is much more you need to consider. When planning for used car finance, you may divide the buying process into simple steps for an informed choice. We have covered the steps below to get you started. 
Buying Quality Cars: Easy Steps Every Buyer Should Follow
Used car buyers often end up making the wrong choices. They rush through the process and believe everything a used car dealer tells them about a vehicle and base their decisions on that. While some dealerships can offer thorough assistance and guidance to buyers, others try to (only) make sales. By following the steps mentioned below, you can find quality pre-owned vehicles to purchase. 
Determine Your Spending Limit
Used car buyers often determine their financial limitations after they decide on a particular car model. If they fail to meet the car's price, they only take home a broken heart. You may determine your spending limit first to save yourself from such moments. The first thing you need to decide is whether you can buy a car with cash or need an auto loan. Cash car purchases are fairly simple. You can check the car prices and pay the costs if they fall within your budget. 
 On the contrary, auto loans come with a few added steps. In used car finance, a good option is to get pre-approval for an auto loan. It gives you an upper hand when visiting dealerships for vehicle selection. You can also use auto loan calculators to determine how much you can afford when financing a used car. Keep in mind that a vehicle's maintenance (immediate and periodic) also falls on your shoulders. You may evaluate all costs beforehand to avoid problems down the road. 
Conduct Vehicle Research
Once you determine your spending limit, the next step is conducting vehicle research. At this point, you may be careful about what you choose. Your car choice may affect your budget and long-term needs. Sometimes, buyers like cars with more features that cost more than what they can afford. To meet the ends, they seek auto loans that become a burden. To avoid such scenarios, you should hold your emotions together and pick a car that gives you more financial freedom.  
You can thoroughly research the vehicle and evaluate the pros and cons of your options. Seeking an auto expert's help can help you sharpen your preferences and find a cost-effective option. While you focus on the features, you may also research the car's resale value. If a car has everything but is a hard seller, you may not want to fall into that trap. Always focus on cars that are demanded in the competitive market. 
Check the Car's History Report
A vehicle's history report highlights how the car has been maintained over the years. A history report is an essential prerequisite for buying a used car. It states authentic information, including vehicle maintenance details, part changes, and other factors that a used car buyer might want to know.  
When exploring online listings, you may find options to view vehicle history reports for some cars. Accessing the report may help you check the car's history to decide. Please note that a vehicle's history report does not provide information about a car. Some buyers rely on the history reports alone to make the buying decision. We recommend checking the vehicle in person and taking it out for a test run to determine its suitability for your daily use. 
Test Drive the Car
When you are familiar with a car's maintenance history, you can proceed to the test drive phase. A test run allows buyers to verify the information provided by the used car dealer and maintenance reports. When you take the car out, you may check its engine performance, braking, cornering, gear shifts, and interior features. If you have little vehicle knowledge, taking an inspection mechanic can be ideal.  
An inspection mechanic identifies the underlying issues with a car's engine and other parts to help you negotiate a good price. Please note that underlying problems may not always be deal breakers. You may be able to get a good price for the car and spend the rest on the maintenance work. Some used car sellers may try to resist third-party inspections. You may not want to make a purchase from such dealers. 
Make Negotiations
Many used car buyers follow the process right until price negotiation. When facing a direct seller, negotiations can be easy due to the absence of a middleman (a dealership). However, direct-buying experiences often land buyers into bigger problems due to false claims. To ensure your safety from scams and fraudulent sales, you may focus on trusted used car dealers in your area.  
While you do so, keep in mind that salespersons use every tactic to oversell cars. To get the best value, you may start from low figures and gradually increase your limit to get a suitable price. When buyers start from a high figure, the dealership offers minimal leverage and sells a vehicle at a high price.  
Purchase Your Car
Once you are done with the negotiation phase, you are ready to purchase your car. At this point, you may thoroughly check the registration and other documents to avoid problems down the road. Remember, documentation is highly crucial for your vehicle's resale value. You may seek an expert's help to check all the documents before you take the car home.  
Some dealerships are kind enough to offer after-sales support to used car buyers. You may check the reviews first to find a dealership that fits your needs. 
The Takeaway
The above details highlight the essential steps you need to follow to find quality cars in the used car market. If you need a dealership that offers flexible auto loans and a vast variety of pre-owned vehicles, Royal Auto Dealer in Los Angeles can fit your needs well. Contact the dealership today to get started.